Harley Street W1 |5* Reviews | Help & Support during Covid | Rebecca Jones | Clinical Hypnotherapy
Please read my latest reviews & testimonials here...
5* Reviews and 10/10 Rated Testimonials from my clients.
Thank you. Rebecca
"The effect was immediate... The hypnosis was incredibly powerful & amazing!" (Manchester, UK)
(See the full review at the end of the page)
New York Client;
"I contacted Rebecca as I realised I needed some help with a few things in my life. I live & work in New York and Rebecca agreed to see me and to help me. I had a one-off hypnotherapy appointment with her on Fifth Avenue, New York. The clinic was easy to find, opposite the Empire State Building. On arrival I was greeted by a doorman, and then welcomed at reception by the lovely reception staff who booked me in and directed me to Rebecca's therapy room. It is a very welcoming clinic and I felt at ease there. Rebecca put me at my ease, was very caring, understanding, and kind and the 'work' began. The session lasted for 3 hours, but it whizzed by, and actually seemed like less than an hour. The hypnosis felt extremely powerful, and if I am honest I have no idea how she did it. I felt relaxed, calm, and aware throughout. The very same day, immediately after the session, I knew it had worked. Everything felt different. Everything was different somehow. It's very difficult to explain. Apart from to say Rebecca has helped me enormously, and I can't thank her enough. I owe her so much. The session was priceless and worth so much more. Amazing. Rebecca also stayed in touch after the session. Even once she was back in the UK. We have had contact in the following weeks, and Rebecca has been there on the end of the phone when I had a few questions afterwards. Rebecca was always available, even with the difficulties of the time differences (5 hours). Rebecca made sure she was there for me. Thank you Rebecca.
5* Review. Totally well deserved and justified. Thank you.
(New York, USA Client)
"10/10. Thank you Rebecca. I saw Rebecca earlier in the year for a few issues. I am now back on track. It was without doubt a successful appointment. Rebecca comes highly recommended and I highly recommend her. I travelled a long way to see her. And it was definitely worth it. 5* Award."
More Reviews from American Clients coming soon...
Thank you.
Rebecca
A REVIEW DURING THE COVID-19 PANDEMIC:
GROUP COACHING PROGRAMME FOR 'RESILIENCE & MENTAL WELLBEING IN LOCKDOWN'.
"I've recently taken part in one of Rebecca's Group Coaching Programmes for 'Resilience & Well-being' during the Coronavirus pandemic. It was a 4 week course. I had been experiencing a few difficulties, and was becoming more anxious & stressed and very unhappy with my life. Being a part of the Group coaching helped me see and hear other people with similar challenges. Sharing, chatting and hearing other people's stories was really supportive. And it helped me make connections with new people. The weekly sessions were all on Zoom which was easy and effective to use. I felt comfortable doing it in my own home. Rebecca is kind and compassionate and really cares about us. It was a successful course which helped me so much. And a lovely group. Her professionalism, skills, kindness, and abilities in the methods she uses and all her expertise is spot on. I have now recommended Rebecca to family. And I recommend her to anyone seeking support & help during this challenging time. I am now making changes in my life and I feel hopeful for my future. Thanks Rebecca (May, 2020).
Have a look at more 5* Reviews & Testimonials below as you scroll down the page...
And check out my new book published in the New Year 2021...
Thank you
Rebecca
"10/10. Thank you Rebecca. From a much happier & calmer AP."
(Anger issues). Greater Manchester, UK.
"Our family want to thank Rebecca for all her help, support and her brilliant hypnotherapy sessions. And their fantastic results. We can strongly rate and recommend her. Our family has looked for ways to overcome some issues. And hypnotherapy was definitely the answer. If you need help with anything from anger management, grief, or just coping with life, then I would encourage you to see Rebecca. She has helped our family no end. Thank you Rebecca". (Manchester, UK).
"10/10. Thank you Rebecca. I will definitely recommend you to family and friends. Thank you for all your help. It's been brilliant."
(Low self-esteem & confidence). Manchester, UK.
"I have suffered with sleep problems and insomnia for over 10 years. I've seen many consultants and doctors over the years. I've even been to see a doctor in India for a cure. But nothing worked. I was very anxious and stressed about it. My work and relationship was suffering. I went to see Rebecca for hypnotherapy. After just one session with Rebecca everything was better. I now sleep well every night. I am relaxed, much calmer, and can now enjoy going to bed, without worrying, and now sleeping very well. Thank you." NK.
"I would like to say that I really enjoyed the Group Mentoring Programme I took part in during lockdown. I found it so beneficial to put time aside just for me to think about myself for once. 
I had no preconceived ideas about what I would get from the sessions or what goals I had. Rebecca helped me to find a goal to achieve and made me think of ways to achieve this goal. I wasn't even sure if a group session would be right for me as they were strangers and how could it work, how could I relax? It actually worked perfectly, everyone was lovely and supportive. Nothing was rushed and we all had time to speak out. 
The goal I originally picked on session one evolved into something completely different at the end. The end result was that I felt able to go for it and achieve my goal. And then I woke early the next day and did just that. The following days and weeks went with ease. And I can now say that I achieved my goal. 
Having done this I now realise how much it all affected my state of mind. 
The sessions and techniques enabled me to relax and visualise what could be in life. And now I have accomplished it.
If you get the chance to try it you won't look back. 
Thank you Rebecca!"
"I have battled with a serious problem in my life, for all my adult life.
I wasn't sure how to deal with it, or what to do. Now I do, and I am getting my life back on track. I had two hypnotherapy sessions with Rebecca. And it is a miracle. I am now looking for work, a job, and making other changes in my life too. I have a lot to look forward to now... Thank you. And I now have the skills to do it.
Thank you Rebecca." PT
(Addiction - Drugs & alcohol). Manchester, UK.
"What had been a mountain in my mind became a molehill.  Alongside this was lots of techniques that helped me clear the mind and personally helped tackle my anxiety & depression as well. 
Rebecca has a very soothing, calming voice and is an excellent hypnotherapist & a great group mentor. She was able to guide me to switch negatives into positives. 
Thank you Rebecca".
"I have had an extreme spider phobia for over 65 years. Sadly it has ruled my life. I had one hypnotherapy session with Rebecca and it has vanished! I can't quite believe it. But it has. During the session I discovered when it began in my childhood, because before the session I couldn't remember where or why it began. With Rebecca's help I was able to finally put it to bed. Now I'm no longer afraid of spiders. I actually picked one up the other day to put outside. Thank you for this Rebecca". (Cheshire, UK).
Mentoring Programme Review Continued...
"I had been suffering from depression and low mood for a long time. I feel better and happier already. Rebecca not only resolved my problems, but she also taught me specific hypnosis techniques that I can now use for the rest of my life. If I am ever struggling again I know exactly what to do, and will keep using these invaluable techniques. I feel that I will never be depressed again as I have these tools now. I think everyone should learn these skills. Rebecca was also very willing to give me her time, our session ran over time, and it wasn't a problem for her. She was also happy to ring me during the week when I needed a reminder of a technique.
Thank you." (London, UK).
(Low self-esteem and depression). Greater Manchester, UK.
"I am much more relaxed. I haven't had a panic attack since my session with Rebecca. And I am going out and about my normal life, and doing much more. Thanks." (Panic attacks & PTSD). Cheshire, UK.
"I had a fear of bridges. I couldn't walk or drive over them. It was getting out of control and stopping me from doing things. Now I don't have this phobia and I can. Great result. Hypnotherapy really does work. Thanks." (Manchester, UK).
Corporate Client, Manchester, UK
"I had a bad experience many years ago. I just couldn't get over it. I had hypnotherapy with Rebecca. I am now at peace with it. I feel now I can move on with my life. A real gift."
Cheshire, UK.
"I was suffering from trauma and PTSD after a bad accident. Someone recommended Rebecca to me. I'm so glad I went to see her. I do honestly feel like I've got my life back, as corny as that sounds. I would also recommend her too. If you are experiencing anxiety, panic attacks, or have been in a stressful situation or have trauma in your life, I can say from experience that hypnotherapy really will help you. It has helped me so much. I can't thank Rebecca enough."
Mentoring Programme Review Continued...
"Rebecca worked with one of our 3 children earlier this year. It was a situation that needed resolving immediately. In one evening session Rebecca helped our child to do this. The issue was solved, and the results were immediate for us all to see. Our child could get on with their life once again.
Since then Rebecca has worked with our family on a couple of other things, and with other family members too. We continue to seek her help whenever we feel the need. Rebecca deals with us immediately, without hesitation, and with immediate positive effects. Working with Rebecca is the best thing our family has done. We are now moving forward as a family, in a new direction. And we thank Rebecca for that." (Overseas client)
"A colleague & friend recommended Rebecca to me after I had been looking for a therapist to see. Rebecca is extremely professional, kind & caring, and I felt that she was completely committed to making sure I got what I came for. I had a difficult few weeks to get through, and Rebecca was always available and on hand, as well as by email & phone, to help me. And I have since recommended her to friends, family & colleagues. I have now signed up for her Mentoring Programme where I will be able to work with Rebeca over the next several months. I am looking forward to this new & exciting process, and to see where it takes me. Thank you". (London, UK)
"I would recommend Rebecca to friends & family. I give her a 5* rating.
I was struggling with an addiction. And had tried everything else. Nothing seemed to work. Since my sessions with Rebecca I have got control over things, am happy to wake up in the morning, and my recovery is going well. Thank you Rebecca". (Addiction, UK).
"Thank you Rebecca. 10/10. I can't thank you enough".
(Trauma, & PTSD. United Kingdom).
"I had been ill for 3 years with acute anxiety and depression. I saw Rebecca for one session. I think I now have a brand new mindset, a more positive outlook, and a healthy perspective on life. My family feel like they have their Mum back. I now enjoy quality time with my kids, and am now looking for a new job. It did what it said it would, and it has changed my life. Thanks Rebecca". (Anxiety, Panic, & Depression, United Kingdom)
"This year I worked with Rebecca on her 12 Month Mentoring Programme.
I live and work overseas. And my day to day life is often very stressful & challenging. Rebecca's weekly sessions enabled me to work on several issues and some of my behaviours that had been affecting my life for the worst. I am now much calmer, happier, & relaxed, and I am able to control my stress levels, and I feel more confident and happier in every area of my life. I have a far better work-life balance, and am enjoying my life for the first time in years! I give a 5* Rating. Highly recommended. I advise you to book a session with Rebecca. She will help you change your life for the better, if that's what you want! Thank you Rebecca".
(Overseas client; Mentoring Programme).
"I have had a very successful session with Rebecca on Skype, abroad to me in the States. I have been able to get rid of a fear / phobia that I have battled with for most of my adult life. Since my Skype session, I decided to book a Face to Face session with Rebecca as it was so great. I then decided that I wanted to gain some more confidence and extra self esteem in my professional life and career. She gave me the option to travel to the UK, or for her to travel to me. I have since had a F2F session with Rebecca and the results have been more than I could wish for. I would rate Rebecca 5*. My career has already seen some big changes. If you are able to book a session with her, then you won't regret it! I think everyone should do it! Thanks Rebecca. Working with you has been my best decision yet! Thanks Rebecca".
"I saw Rebecca in Harley Street, London. I had suffered with a really bad social phobia for a very long time. After just one session, at the end of the session Rebecca took me onto the streets of London. This is something I would never have done before. We walked around Oxford Circus, into busy shops, in crowds of people, traffic, and in lifts, and on escalators and more. This may seem easy to you. But for me, after hardly ever leaving the house, for me it is a miracle! Thank you Rebecca! After just one morning, just a few hours, I can say I now have my life back. I am ready to start living my life again".
"I first met Rebecca at The Priory Hospital. About Rebecca, I would say she has a gift. Something that I think she can help so many people. She is kind, warm, caring and very effective at what she does. I don't know how she does it, or exactly what she does... But whatever it is, it works. It worked for me. She has helped me kick my addiction, regain control of my life, reconnect with my friends & family, and to get my life back on track. I now have a new place to live, a job, and a future. Forever grateful".
"I suffered a serious injury and went through a really big trauma and really bad life change. I thought that was it. I felt my life had ended. Rebecca showed me a new way. I now can see that my life is worth living. And she did this extremely generously, offering me free hypnotherapy for concessions. I am lucky to have met her. Thank you Rebecca. I am calmer, happier, getting to know myself, and my new self again. It is not easy to move on and be happy after these bad events, but Rebecca has helped me do that. Thank you".
"Rebecca saw our family recently in Harley Street London, and worked with our youngest, who for the past 3 years has been suffering from acute anxiety, stress, and depression. To see your young child spiral downwards is shattering and brought the whole family down. It has affected us all. Seeing Rebecca in Harley Street has turned everything around and it seems we have our family back together again. Our son starts Secondary school next year and we were concerned about what was going to happen, and worried about how he would get on and how he would cope.
His hypnotherapy session with Rebecca has turned everything around for him, including his thinking, his mindset, his confidence, and his complete outlook and behaviour around everything, both in school and at home. He has a much higher opinion of himself now, and much better self esteem and confidence. He now looks happy. It has proven to be nothing short of a miracle. What more can we say. Our happy little man is now enjoying life, playing with friends, and looking forward to school again.
Thank you so much Rebecca".
Rated 5* and 10/10
"Travelled from the States to work with Rebecca in her Harley Street clinic in London. I had a few issues I wanting resolving. They needed to be fixed immediately. Had a fantastic session over 3 hours, (the session went very quickly and felt like 30 minutes). Then I headed straight from Harley Street back to Heathrow for my flight home. Well worth the round trip. I knew I was flying home a new, changed, and transformed man. Issues fully resolved. Thank you Rebecca. I will definitely come back for anything else I need in the future, and will fully recommend to all friends, family, and colleagues. 10/10 and 5* Rated. Thank you."
Couples & Relationship Therapy:
"Thank you Rebecca for the four weeks' Programme of Coaching, and being my Mentor. I thoroughly enjoyed it!  It helped me so much. I relaxed and actually took time out for myself. As well as it showed me how to actually put some negative aspects of myself and my negative ways of thinking to bed. I especially found dealing with the past and ways to move forward in my life, and the techniques parts of the sessions, extremely helpful!
I would highly recommend you to everyone!
Thanks again". (UK Client).
Harley Street London & Deansgate Manchester | Hypnotherapy Therapy | Paul McKenna Rebecca Jones Richard Bandler | Paris London Manchester New York | Worldwide | Hypnotherapy Hypnosis Hypnotist | Harley Street Therapy Clinic | London | Manchester | UK | Fifth Avenue Therapy Clinic | New York City USA | Rebecca Jones | Dr. Richard Bandler | Paul McKenna | Mentoring | Therapy | Addiction | Trauma | Anxiety | Therapy | Worldwide | International | Virtual Hypnotherapy | Coaching | Mentoring
"I recently attended the 4 week coaching course with Rebecca Jones during the (Coronavirus) Lockdown and it was a great short course to help focus on what was really important and develop my goals. Rebecca was very calm with all the clients and asked gentle but probing questions to try to get you to look at what you are considering
The course focused on the GROW model which Rebecca explained the details of and then each week took the group through a different stage keeping our original goals and  values from the first session.  Exploring a different element of them each week. 
In addition the course had a section of meditation and breathing exercises which allowed a moment of calm and reflection which left you feeling super charged. 
It was a great course and I would highly recommend Rebecca for future courses 
The course has helped me define my goal that I am now working towards. 
Thanks Rebecca".
Harley Street London & Deansgate Manchester | Hypnotherapy Therapy | Paul McKenna Rebecca Jones Richard Bandler | Paris London Manchester New York | Worldwide | Hypnotherapy Hypnosis Hypnotist | Harley Street Therapy Clinic | London | Manchester | UK | Fifth Avenue Therapy Clinic | New York City USA | Rebecca Jones | Dr. Richard Bandler | Paul McKenna | Mentoring | Therapy | Addiction | Trauma | Anxiety | Therapy | Worldwide | International | Virtual Hypnotherapy | Coaching | Mentoring
"I recently attended an event hosted Rebecca from Paris St Cloud Clinical Hypnotherapy.
This was a coaching event aimed to provide insight and techniques to help us focus and make clearer decisions, particularly at such a difficult time in our lives and history. This course helped me to clearly define my goals and focus on the things that were important to me, which incidentally, I learned were not the same things I thought they were before starting the course. I was also given some techniques to take away and use in my personal and professional life which would assist me in continuing to focus and help me continue making 'baby steps' towards my goal.
The course also gave an insight into Rebecca's other services such as meditation, relaxation and focusing techniques, which were wonderful. Rebecca clearly has a skill and natural affinity with such techniques and she genuinely cares about people. She instinctively knows how to achieve the best results from those she works with. I would have no hesitation in recommending any of her services to others. You have the opportunity to unlock a better life and Rebecca can help you find the keys. Thank you Rebecca!" 
Harley Street London & Deansgate Manchester | Hypnotherapy Therapy | Paul McKenna Rebecca Jones Richard Bandler | Paris London Manchester New York | Worldwide | Hypnotherapy Hypnosis Hypnotist | Harley Street Therapy Clinic | London | Manchester | UK | Fifth Avenue Therapy Clinic | New York City USA | Rebecca Jones | Dr. Richard Bandler | Paul McKenna | Mentoring | Therapy | Addiction | Trauma | Anxiety | Therapy | Worldwide | International | Virtual Hypnotherapy | Coaching | Mentoring
"I had the opportunity to work with Rebecca doing a coaching course during the lockdown. Rebecca is a friendly, caring and empathic person. She made all members feel valued and encouraged them to express their feelings in a safe environment where they were fully accepted. Rebecca used a variety of techniques which helped me to look at my life now and areas where I needed to improve. She also helped me to look at how I perceived myself and the world around me and with her encouragement I was supported to look at my future self in a more positive light.  I would highly recommend Rebecca to anyone who suffers from low self-esteem, who feels stuck or lost in their life and wants support to reach their full potential".
"I attended Rebecca's sessions and found it to be so successful, thoroughly effective & so enjoyable. I felt I learnt a lot of techniques which I'll put into practice now into my life. They were particularly helpful in accessing where I am in my life and helping me move forward with my life, family, relationships, and career. 
As a result of seeing Rebecca and a session of clinical hypnotherapy I have been able to rid negative aspects of my life, get rid of anxiety which I suffered from and struggled with for years, and escape from my depression. And then I was also able to build up my confidence and self-esteem, making my life worthwhile once again.
I can honestly now say I am happy with who I am and where I am in life. I am not trapped by mental shackles now, vices, or damaging bad habits and poor behaviour. This sounds heavy but it is true. I finally feel free and freedom in my life. I cannot thank Rebecca enough. It has been life changing. Thank you Rebecca.
I can say Rebecca is an excellent therapist, mentor and coach and is very patient and listens carefully. She creates a relaxed and supportive environment, making her client feel very welcome, secure, safe and ready for the process as it unfolds. Thank you Rebecca
Rating 5*. Excellent. 10/10 Rating." 
More 5* Reviews coming soon...
Thank you.
Rebecca
Paris | London | Manchester | New York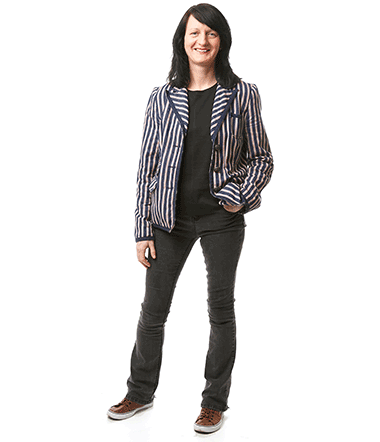 Take me to The Empire State of Mind...
www.theempirestateofmind.com
Take me to The Empire State of Mind...
www.theempirestateofmind.com
Paris | London | New York